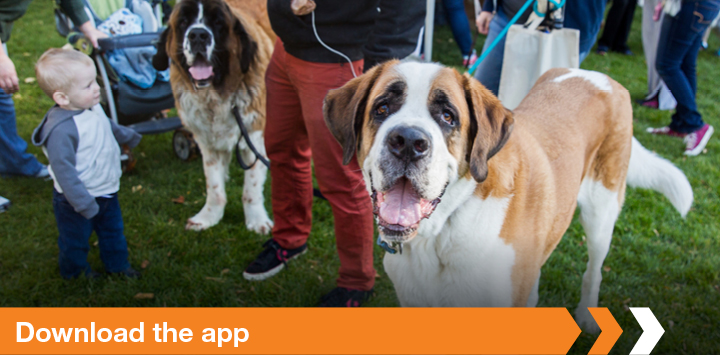 Strut Your Mutt mobile app
Strut Your Mutt is all about having fun while saving the lives of animals. And the new, easy-to- use Strut Your Mutt mobile app and Facebook app make it easy to do both!
Both the Strut Your Mutt mobile and Facebook apps allow you to:
Schedule and send prewritten or customized fundraising announcements
Track and share your fundraising progress
Thank your donors for their support

The mobile app also lets you:
Manage your user profile, update your personal story, and update or change your fundraising goal
Collect donations on the spot
Ask for donations via text, email, Facebook, Twitter or LinkedIn

The Facebook app also lets you:
Schedule automatic posts to your Facebook feed in advance
Update your Facebook cover photo and profile picture to a Strut Your Mutt image
Make a self-donation

Download the apps today!