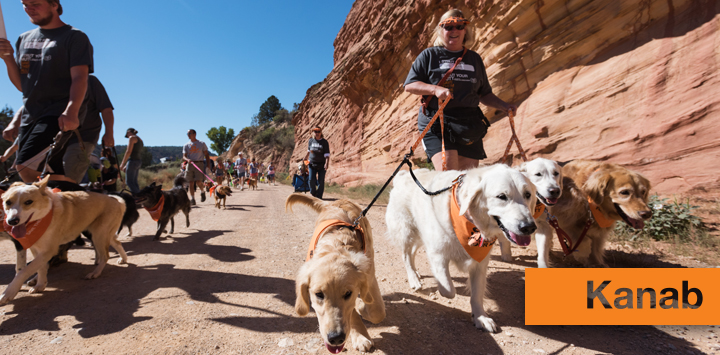 Thank you, Kanab, for raising nearly $67,000 for your local community!
Thank you to everyone — strutters, sponsors, volunteers and vendors — who made the Kanab Strut Your Mutt such a huge success. Over 250 people and more than 200 dogs participated in the fundraising walk and festival. And everyone had a blast, too!
We hope you'll join us at the next Strut Your Mutt to make it just as amazing as the 2020 event. To get the latest Strut Your Mutt news as it becomes available, sign up for our email list.
Thanks again for strutting to Save Them All!
---
---
FUNDRAISING AWARD WINNERS
Top Individual Fundraiser - Susan Richardson
Top Friends & Family Team - Mutt Sluts
Top Company Team - DogTown
Top Network Partner Team - The Feline Refuge
Second Place Network Partner Team - RSQ DOGS+
Third Place Network Partner Team - Because Animals Matter
---
2019 NETWORK PARTNERS
Because Animals Matter
Page Animal Adoption Agency
PAWS4Life, Inc.
Providing Animals With Support
RSQ DOGS+
Churchill Foundation
The Feline Refuge
Urban Underdogs
---