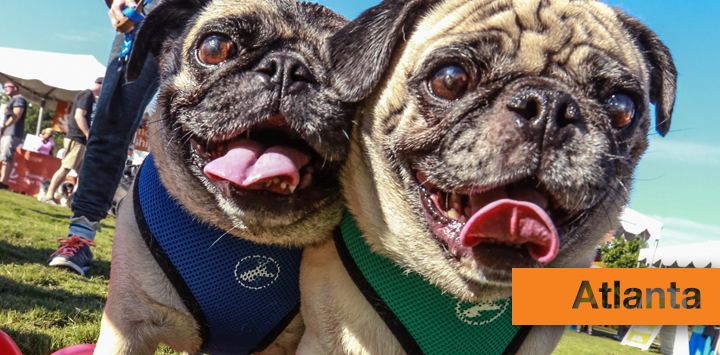 Thank you, Atlanta, for raising more than $80,000 for your local community!
Thank you to everyone — strutters, sponsors, volunteers and vendors — who made the Atlanta Strut Your Mutt such a huge success. Over 550 people and more than 400 dogs participated in the fundraising walk and festival. And everyone had a blast, too!
We hope you'll join us at the next Strut Your Mutt to make it just as amazing as the 2019 event. To get the latest Strut Your Mutt news as it becomes available, sign up for our email list.
Thanks again for strutting to Save Them All!
---
FUNDRAISING AWARD WINNERS
Top Individual Fundraiser - Andrea Cartier
Top Friends & Family Team - HIES Animal Welfare Club
Top Company Team - Costar Builds Atlanta
Top Network Partner Team - Good Mews Animal Foundation
Second Place Network Partner Team - BarkVille Dog Rescue
Third Place Network Partner Team - Fayette Humane Society
---
2019 NETWORK PARTNERS
Barkville Dog Rescue, Inc.
Douglas County Humane Society
Fayette Humane Society
Furkids Animal Rescue
Good Mews Animal Foundation
Mostly Mutts Animal Rescue
Silver Comet Animal Welfare Alliance
Street Paws
Two Tailz Rescue
---