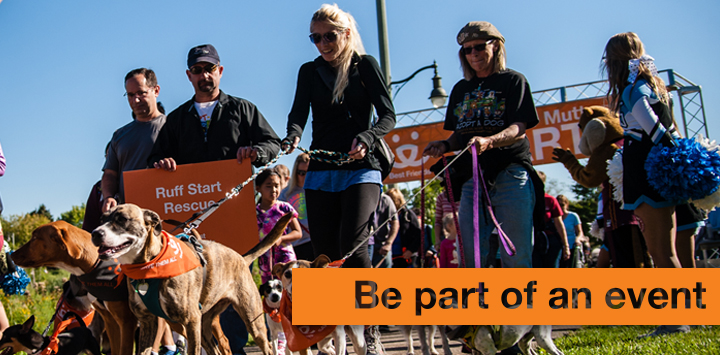 Be a Volunteer
Join the volunteer committee that plans Strut Your Mutt®
Best Friends Animal Society is looking for volunteers who are passionate about animals, fundraising and event planning to join the local planning committee for the trademark Strut Your Mutt event series located in 14 cities across the country. Planning will begin in April and time will fly during this six to seven month experience. Volunteers will serve as event coordinators, (approximately three per city) responsible for managing and planning the local event logistics and entertainment. This team will work together, with each person owning specific responsibilities that fall under logistics and entertainment. Best Friends event staff will help each team delegate the responsibilities based on the team members' experience and interests. Watch this fun video to check out what our events are like!
Click here for an overview of the event coordinator position and information on how to apply.
Click here to get dates and information for your city.
Please note: The minimum age to volunteer is 12. Minors ages 12-15 must be accompanied by a parent or guardian at all times. There are select opportunities available to minors.
To volunteer in Atlanta, email volunteerATL@bestfriends.org
To volunteer in L.A., email volunteerLA@bestfriends.org
To volunteer in New York, email volunteerNYC@bestfriends.org
To volunteer in Salt Lake City, email utahvolunteer@bestfriends.org
To volunteer in one of the other cities, email bfvolcoord@bestfriends.org