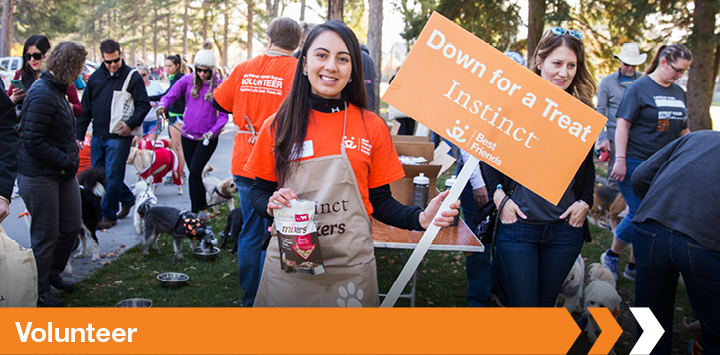 Be a Volunteer
There's nothing quite like the sound of hundreds of dogs panting, sniffing and walking together amid a festival atmosphere of food and fun. If this sounds like your dream come true, Best Friends Animal Society can use your help to make this year's Strut Your Mutt the best ever for homeless pets.
Best Friends Animal Society is looking for volunteers who are passionate about animals, fundraising and event planning to join the leadership planning committee for our national Strut Your Mutt events. Time will fly during this five- to six-month experience. Volunteers will work with other talented individuals in their own communities, guided by Best Friends Animal Society event staff. Watch this fun video to check out our events! The committee consists of event coordinators, a booth sales and marketing coordinator and volunteer coordinator.
Click here for an overview of the available positions in each city and information on how to apply.
Please note: The minimum age to volunteer is 18.
To volunteer in Atlanta, email volunteerATL@bestfriends.org
To volunteer in L.A., email volunteerLA@bestfriends.org
To volunteer in New York, email volunteerNYC@bestfriends.org
To volunteer in Salt Lake City, email utahvolunteer@bestfriends.org
To volunteer in one of the other cities, email bfvolcoord@bestfriends.org