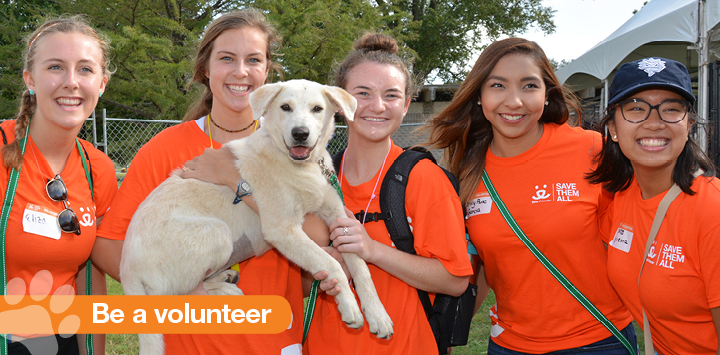 Be a Strut Your Mutt Volunteer
There's nothing quite like the sound of hundreds of dogs panting, sniffing and walking together amid a festival atmosphere of food and fun. When you volunteer for Strut Your Mutt, you get the chance to pet all the dogs! If this sounds like your dream come true, Best Friends Animal Society can use your help to make this year's Strut Your Mutt the best-ever for homeless pets.
Right now, we're searching for talented, animal-loving people like you, who can serve as event coordinators, marketing outreach leads or volunteer coordinators for the four to five months leading up to the event. While each of these positions requires a unique set of skills, you will receive support every step of the way from Best Friends staff members.
If you're interested, please send your resume by April 26 to bfvolcoord@bestfriends.org and indicate the position you'd like to apply for. For more information or if you have questions, please don't hesitate to ask.
Event Coordinator
Marketing Outreach Lead
Volunteer Coordinator
To inquire about additional volunteer opportunities in your city, please contact us.
To volunteer in Atlanta, email volunteerATL@bestfriends.org
To volunteer in L.A., email volunteerLA@bestfriends.org
To volunteer in New York, email volunteerNYC@bestfriends.org
To volunteer in Salt Lake City, email utahvolunteer@bestfriends.org
To volunteer in one of the other cities, email bfvolcoord@bestfriends.org