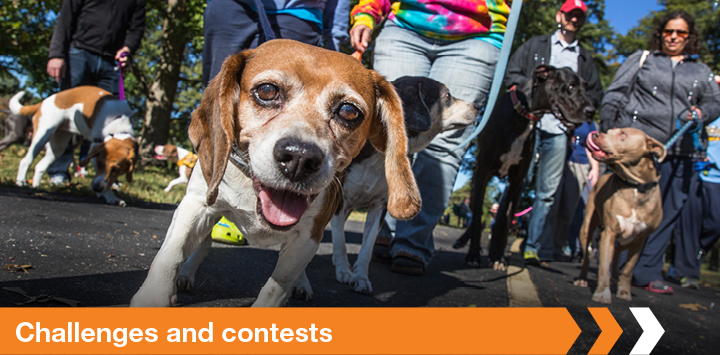 Strut your Mutt and win!
You could win incredible prizes just for registering and fundraising for Strut Your Mutt! See what you could win below.
Not a part of the fun yet? Register today.
The Home Stretch Challenge

A hearty shoutout to everyone participating in Strut Your Mutt. Together, we've raised over $2 million. This is a huge accomplishment, but please don't unlace your sneakers just yet. There's still time to raise money and help more homeless pets.
The Strut Your Mutt fundraising goal for 2017 is $3 million. In this final home stretch challenge, we're asking for one last lap (call it a victory lap if you will) from our strutters. Please reach out to your friends, family, coworkers and acquaintances so that together, we can reach that $3 million mark! To add some extra motivation, we're offering the following rewards*:
On-your-mark reward

Raise an additional $20 toward your Strut Your Mutt fundraising goal and get a snazzy Best Friends key chain and collar charm set.

Get-set reward**

Raise an additional $50 toward your Strut Your Mutt fundraising goal and get a Best Friends classic hat.

Goal reward**

Raise an additional $100 toward your Strut Your Mutt fundraising goal and get a cozy Best Friends fleece blanket.
Challenge Rules
*Money must be raised during the period 12:01 a.m. (Mountain time) October 23 and 11:59 p.m. (Mountain time) October 29, 2017.
** Raise $50 and get the first two rewards. Raise $100 and get all three rewards.
Prizes may vary by color and style based on availability
Prizes will be mailed to the address used for registration. Please allow 3-4 weeks for prize arrival.
---
$100 fundraising milestone!
When you raise $100 for Strut Your Mutt by noon on the Friday before your event, you'll get a cool Best Friends water bottle, perfect for keeping you hydrated while you strut! Stainless steel with copper vacuum insulation, this water bottle keeps cold drinks cold and hot drinks hot. Its threaded lid is leakproof, and its slim silhouette tucks into almost any tote. Live event registrants will be able to pick up their water bottles at the event, while Strut Your Mutt day participants will receive their water bottles in the mail.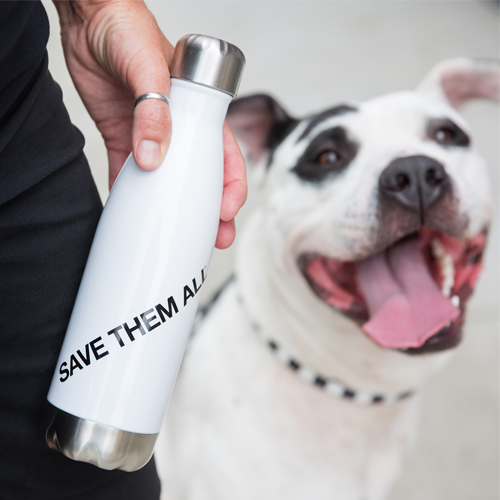 ---
GRAND PRIZE! A trip to Best Friends Sanctuary and custom BOBS shoes
Get rewarded in a BIG way for your fundraising success. If you're the top individual fundraiser for the entire Strut Your Mutt series this year, you'll get a free trip to Best Friends Animal Sanctuary and a pair of custom-designed BOBS for Dogs shoes from Skechers!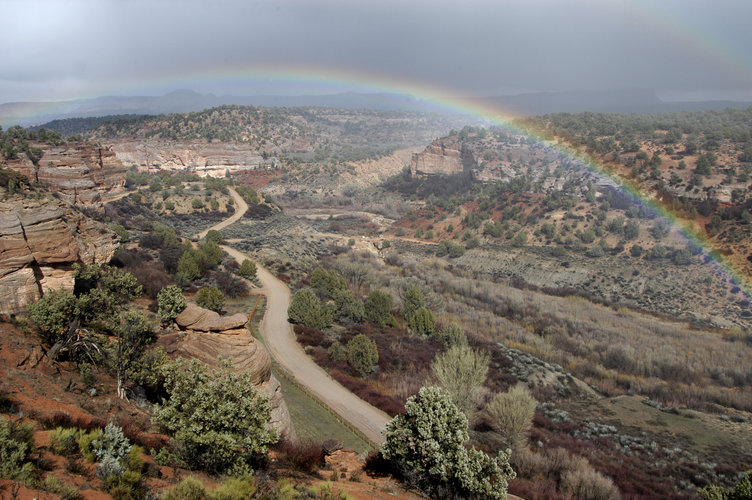 ---
Challenge completed: Register early and win!
If you register for Strut Your Mutt by August 31, you could win one of many prizes, including a pair of shoes of your choice from BOBS from Skechers! We'll be announcing winners on the Strut Your Mutt Facebook page the week of August 28, and winners will also be notified via email. See official rules here.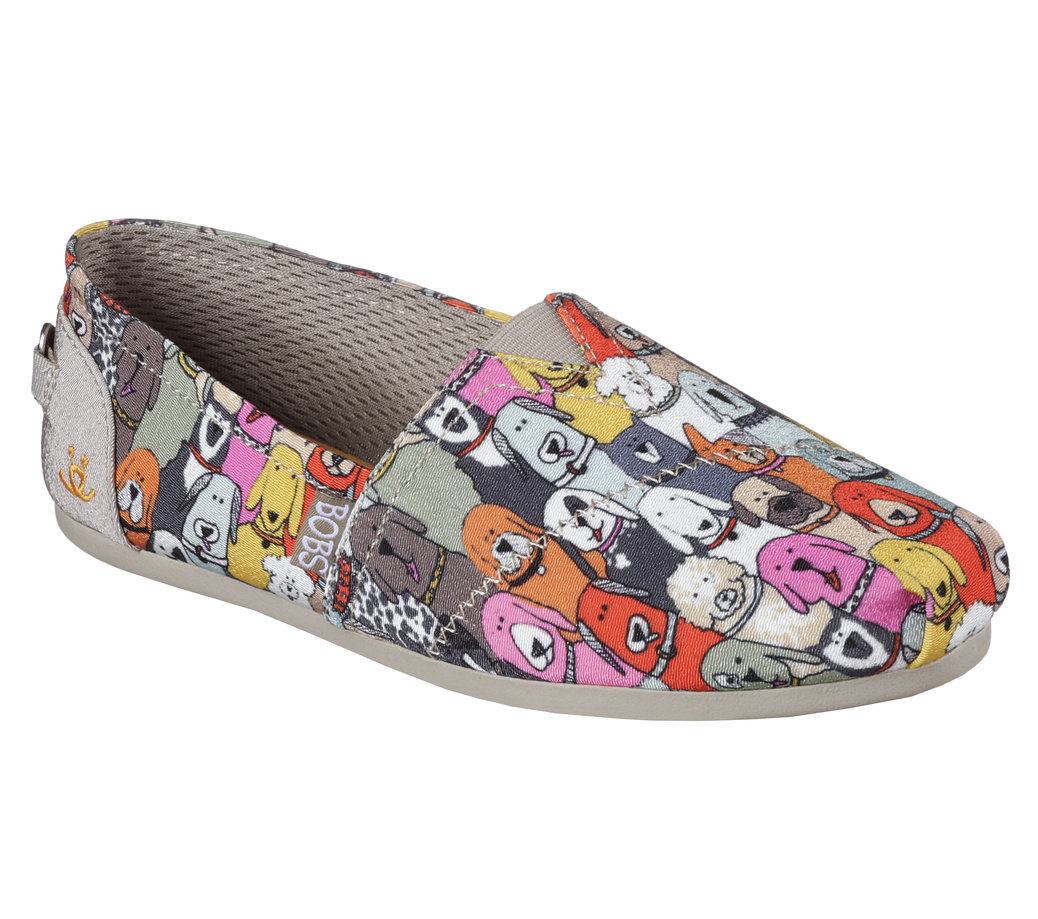 ---
Challenge completed: Raise $24 in 24 hours
Thank you to everyone who participated in our last fundraising Challenge, and raised $24 in 24 hours! In one day, your efforts resulted in more than $27,000 to help save the lives of homeless pets. Soon, 354 of you extraordinary fundraisers will have pets looking this sharp in their new bow ties! It's perfect for all those cute pet photos you share on Instagram.
Confirmation of your completion of the Challenge will be coming to you via email on August 18, so keep an eye on your inbox.
Network Partners, see the incentives and awards especially for you.