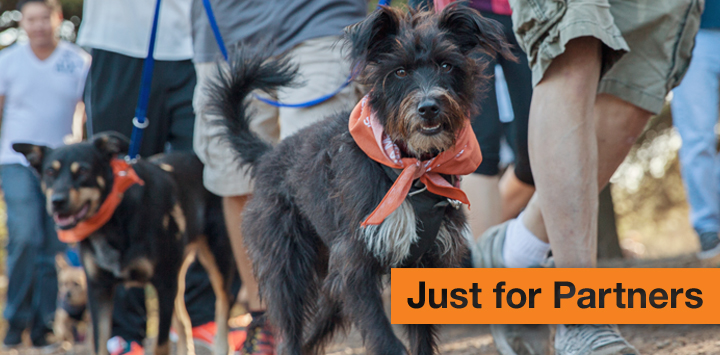 No More Homeless Pets Network Partners
Of course we can Save Them All ® , but we have to work together to do it. That's why Best Friends Animal Society started Strut Your Mutt — to help with fundraising for animal welfare groups committed to ending the killing of animals in shelters. Learn about what kinds of amazing incentives will be offered leading up to the Strut Your Mutt event this fall, as well as answers to frequently asked questions below. To find out which Network partners will be participating this year, click here.
Are you part of an animal welfare organization that would like to participate in the event? Find out how to apply to be a part of the fun!