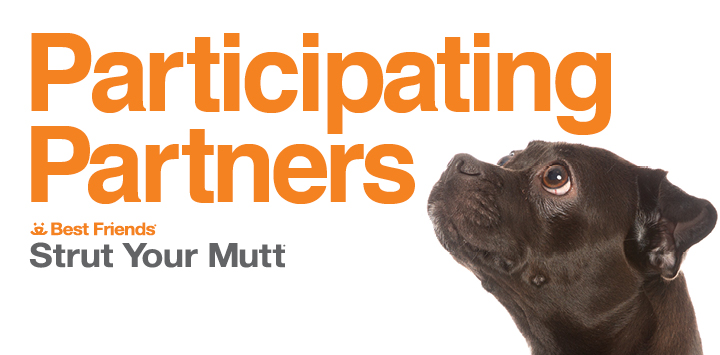 Join a Network Partner team
The Best Friends Network is a coalition of shelters, rescue groups and other animal welfare organizations in all 50 states. Every year, hundred of these organizations take part in Strut Your Mutt to raise money and save the lives of animals in their care.
While there are plenty of perks to becoming a network partner, participation in Strut Your Mutt may just be one of the biggest benefits. Best Friends provides this platform for organizations to engage their communities, drive donations and raise awareness. Last year, more than 250 network partners participated in Strut Your Mutt, raising more than $1.45 million.
To participate in Strut Your Mutt, your organization must be a network partner. If you're not yet a network partner, you can apply to become one here.
Apply to be a Network Partner
---
2020 Top Fundraisers
---
2021 Strut Your Mutt Day participating partners:
Alabama
Arizona
Arkansas
California
Colorado
Connecticut
District of Columbia
Florida
Georgia
Idaho
Illinois
Iowa
Maine
Maryland
Massachusetts
Minnesota
Mississippi
Missouri
Montana
Nebraska
Nevada
New Jersey
New York
North Carolina
North Dakota
Oklahoma
Pennsylvania
South Carolina
Tennessee
Texas
Utah
Virginia
Washington
Wyoming