Creating a fundraiser is easy.
STEP 1
Set up your page.
It's quick and easy to set up your personal fundraising page. And once it's set up, the donations you raise will go straight to work helping tens of thousands of animals, both at the Sanctuary and through lifesaving programs all across the country.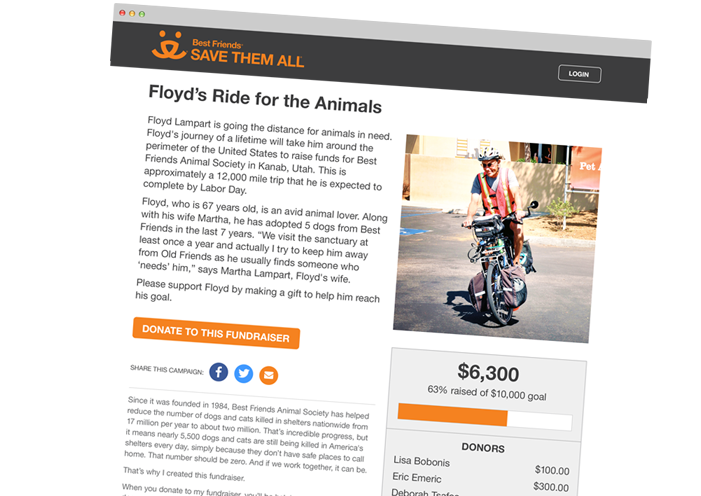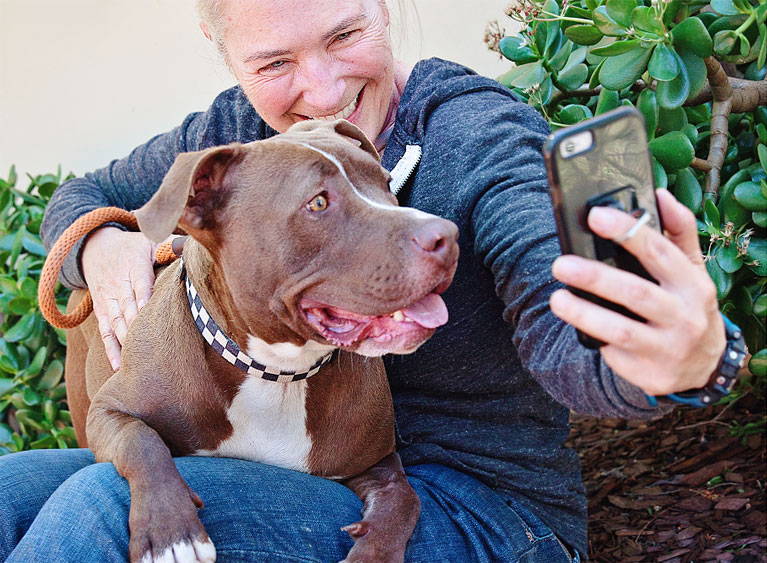 STEP 2
Spread the word.
Share your fundraising campaign by email and on social media. The more people you reach, the faster you'll reach your goal.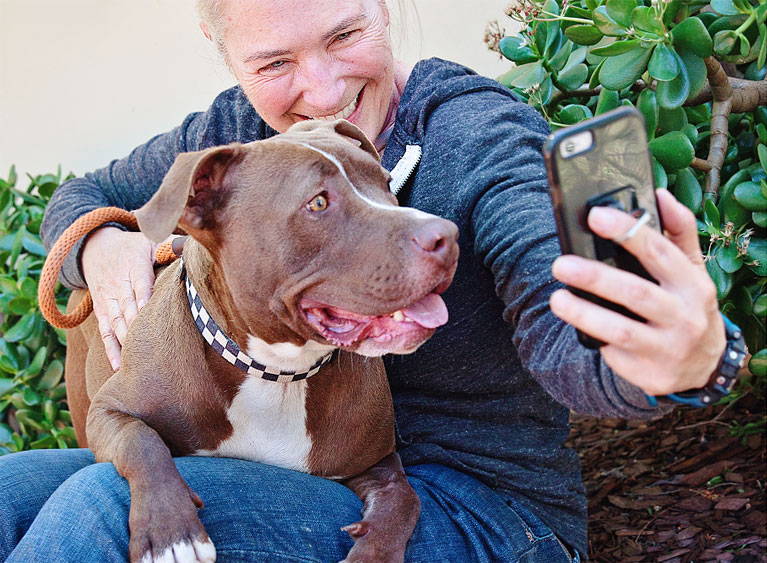 STEP 3
Make an impact.
You're accomplishing so much when you raise funds for the animals.
$30 is enough to fix a cat to prevent unwanted litters.
$50 can cover a wellness exam, microchip and vaccinations for a newly arrived homeless pet.
$100 helps provide six weeks of formula for an orphaned newborn puppy.
$500 provides care for a homeless pet from welcome to adoption.
$1,000 can provide a grant for a Best Friends No More Homeless Pets Network partner.
Ready?
CREATE YOUR FUNDRAISER
Not sure what you can do to raise funds?
Here's some inspiration.
Please note: In order to create a personal fundraising page, you must be at least 13 years of age. If you are under the age of 13, a parent or guardian must create a fundraising page on your behalf.